Regular price
Sale price
$17.99 USD
Unit price
per
Sale
Coming soon
Share
Dr. Jain's - Almond Essential Oil 15 ml
The extract of raw sweet almonds has various overall health benefits because it has high amounts of monounsaturated fatty acids, vitamin E, potassium, proteins, zinc, and several other vitamins and minerals. It benefits the skin, keeps it healthy and smooth, and cures chapped lips and rashes. It soothes skin irritation such as es eczema, improves the complexion, and moisturizes the skin. It helps alleviate dark circles under the eyes and diminishes fine lines' appearance.
Almond Oil is also excellent for the hair. It treats dandruff, reduces scalp inflammation, is highly recommended for hair growth, and keeps the hair strong and shiny.
Besides its value for skin and hair, Almond Oil has numerous health benefits. It boosts immunity and regulates blood pressure and cholesterol. It has an antioxidant capacity and aids the liver in eliminating toxins. It acts as a mild laxative and analgesic. Almond Oil relaxes sore muscles and treats vascular problems like varicose veins and hemorrhoids.
Botanical Name: Prunus Amygdalus var Dulcis
Parts of plants used: Kernel
Carrier Oil: Used in Aromatherapy (Oil from bitter almonds is not used)
Action:
Rich in Vitamin A, B, B12, B6, E
Protects and nourishes the skin
Soothing and healing, anti-inflammatory
Good penetration in the skin.
Indications:
Suitable for all types of skin
For dry skin, eczema, psoriasis
It can be used 100%
It can be added to aromatherapy oil blends for nutrition and penetration benefits.
Directions for Use:
As on package
Caution: Avoid oil from bitter almonds
GENERAL INSTRUCTIONS ABOUT AROMATHERAPY OILS:
The following methods can use aromatherapy oils:
1. Massage:
Mix 10 to 30 drops of aromatherapy oil in a base oil (Til oil, corn oil, etc.) and massage on the affected part or give a full body massage. The formula can be prepared using Dr. Jain's Aloe Vera Liquid, Aloe Vera Gel, Cucumber Gel, etc.
2. Water method:
Baths: Add 2 to 4 drops of aromatherapy oil to a bucket of warm water (app. 25 lit.) and take a bath. It can add to a foot bath-size bath.
Compress: (Hot or cold compress)
An aromatherapy oil compress may soothe aches, sprains, or swelling. Take a bowl of cold or hot water as required. Add some aromatherapy oil to It (1 drop to 100 ml. water). Immerse a cloth in the water, squeeze it lightly, and place it over the affected area for 10 minutes. Repeat the procedure 3-4 times. Use hot water for muscular aches and cold for sprains or headaches. An alternate way is to make a thick paste with wonder mitti (Dr. Jain's), add a few drops of aromatherapy oil, and apply thick lep on the affected area. Cover it with a cloth and wash it after 30 mins.
3. Room Method:
Add 2-4 drops of aromatherapy oil to the vaporizer for a fresh and fragrant atmosphere. Also, add to a spray bottle (4 drops to 200 ml water) and spray. One can add a few drops to the water used for cleaning the floor, tables, and counters.
Caution:
Reduce the number of aromatherapy oil drops to half or one-fourth (according to age) in children below twelve. Do not use aromatherapy oils in children below one year.
Note:
Never use essential oils directly. Always mix them with base oil. Not to be taken orally.
Avoid contact with eyes, genital area, and open wounds.
Avoid during pregnancy, lactation, infants, and patients with epilepsy, asthma, heart problems, cancer, fever, allergy, infectious skin conditions, and post-operative period.
Store in a cool, dry place away from sunlight, heat, and children. Close the cap tightly and avoid contact with water.
This is not a Cosmetic Product. It has therapeutic properties.
Images are for representation purposes only.
The actual product may differ.
View full details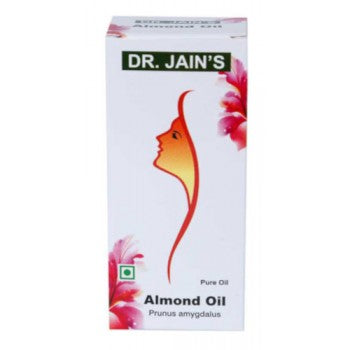 Free Shipping over $100

Shop ayurvedic, homeo and aromatherapy products worth over $100 and get free shipping.

Express delivery options

Pick between standard delivery of 15-30 days or express shipping to get your order by priority.